Some of the older cars are the greatest.  Thought I would talk a little about some of my favorite classics of all time on this page.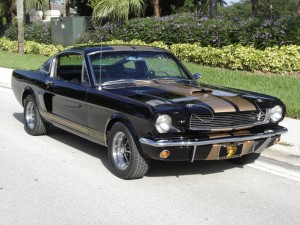 1.   1966 Ford Mustang
This is a great looking vehicle.  One of the all time classics.  This is one of the first generations of mustangs.  It was part of the introduction of the pony vehicle from Ford.  It had a long hood and a short body.  Many people found this particular style to very appealing.  The 1966 mustang came as a hard top, a convertible and a fast back.  The engine displacement was a 289 (hipo) v8 producing 225 hp.  This may have not been the most horsepower engine on the market, but with the lighter weight and smaller size of the mustang it quickly became popular in the racing world.  The lighter weight of the vehicle compensated for the less horse power.  The transmission came in an automatic and a 4 speed manual (often referred to as four on the floor).  It is one of my favorite classic vehicles.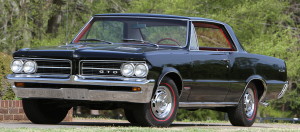 2.  1964 Pontiac GTO
The Pontiac GTO was one of the original muscle cars available.  It was what started the real muscle car trend in many car collectors eyes.  It came in two door hardtop, coupe and a convertible.  The engine that everyone wanted in this vehicle had a displacement of 395 V8 and produced 325 hp.  This was considered one of the great muscle cars of it's time.  It would out run most other manufactured vehicles of it's time.  If you are looking for a great American muscle car, this is one of them to look at.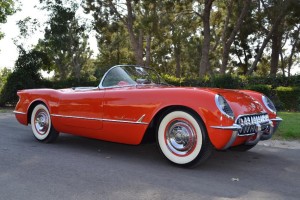 3.  1955 Chevrolet Corvette
The 1955 Chevrolet Corvette is part of the first generation of corvettes.  The reason the 1955 Corvette is so wanted is that the production numbers were decreased drastically.  In 1954 they produced 3,640 Corvettes and there were many unsold vehicles at the end of the year of 1954.  They decreased the number to 700 for 1955.  The engine displacement for this vehicle was a 265 V8.  By adding this new engine in the 1955 they cut the 0-60mph to 8.5 seconds.  This was the start of the high horsepower engine race.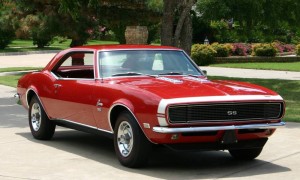 4. 1966 Chevrolet Camaro
While it was sold as a 1967 and not a 1966.  The first Camaro was released in 1966.  So if you happen to find a 1966 built Camaro it is the ultimate Camaro to collect.  It came in with multiple engine options.  The bad boy one was the 427 V8.  This brought about the smaller car with the big V8 engine.  It was popular with most of the racers of the time.  This vehicle has become one of the best collector vehicles out there.
These classics will go down in history as being some of the most influential motor vehicles of our time that truly rocked our world. I love the style, ride and drivability of them and always will!