Times have changed a lot in the auto world.  Thought I would talk about some of the new vehicles that I like right now.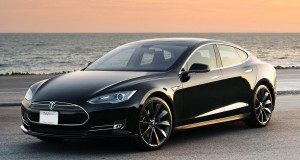 1.  Tesla Model S
The Tesla Model S has been available since 2012.  It is one of the first all electric luxury vehicles to be produced.  I has a range of 265 miles on a single charge which equates an epa of 89 miles per gallon if converted to fuel miles.  It was voted 2013 greenest vehicle of the year.  The popularity of this vehicle has increased year after year.  This vehicle is truly remarkable. All the leading technology this vehicle has in it is amazing.  The global sales have increased year after year.  Nearly doubling every year.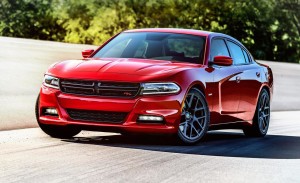 2.  2015 Dodge Charger Hellcat
If you are looking for good old American muscle power in a modern vehicle.  Look no further than this bad boy.  The 2015 Dodge Charger Hellcat is the highest horse power production vehicle with a full manufacturer warranty available.  It comes with a 6.2L super charged v8 engine, producing 707 hp with either a 6 speed manual or a 8 speed automatic.  Many of the people that have had the chance to drive this power house have been blown away by it.  The power is right there, just waiting to be let out.  So if you are wanting to spend less than $100,000.00 and get a bad boy muscle car.  You should check this one out.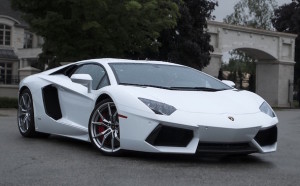 3.  2015 Lamborghini Aventador
This is one of the top 10 most expensive vehicles for 2015.  This is a 2 door, 2 seat sports car. The bad boy model of this is the LP720-4 50th Anniversario Roadster, it comes with a 6.5L V12 engine and produces 691 hp.  While it is only available in an automatic.  It has an all wheel drive sports car with a 7 speed automatic with power shifter.  If you are looking for a super car and money is really no issue.  Check this crazy fast, fresh and luxurious Lambo out!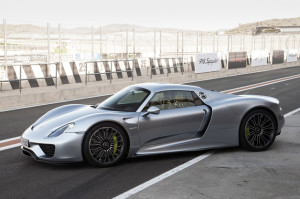 4.  2015 Porsche 918 Spyder
Welcome to the most expensive production vehicle on the market right now.  This Porsche comes in at $929,000.00.  I don't know about you but I think I may have to actually look under my sofa cushions for this one.  The engine is a 4.6 L V8 that produces 608hp.  Transmission is a 7 speed manual with overdrive available. This vehicle is what happens when technology meets up with good old american power and had a Porsche. The power of this vehicle will have you grasping to catch it's breath.  To take a look at this vehicle you will need to contact your Porsche dealership to find out who has one and if it would be possible to find.
These are some badass rides thats for sure! and they have some awesome technology going into them today, its almost too much to handle. Lets kick it back old school for my next post be sure to check out these beautiful classic cars.